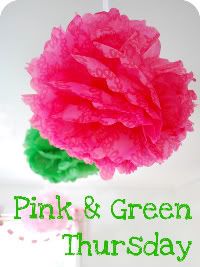 Well, I found this great game of posting pink & green things you love on Thursday from Pink Preppy Lilly Lover's
blog
.
Since this is my first time, I have decided to post pink & green things that are perfect for summer!
A picnic lunch...
A great beach tote...
A wide-brimmed hat to shield me from the sun...
And a pair of Lilly sunglasses to keep the glare out of my eyes...
I tried finding a picture of the beach towel I got from the GWP last weekend, but could not. But that would definitely be in my beach bag!
Hope everyone is enjoying the warm weather; well, I know I am! In PA we have been without warm weather for what feels like ages!
xxAmy